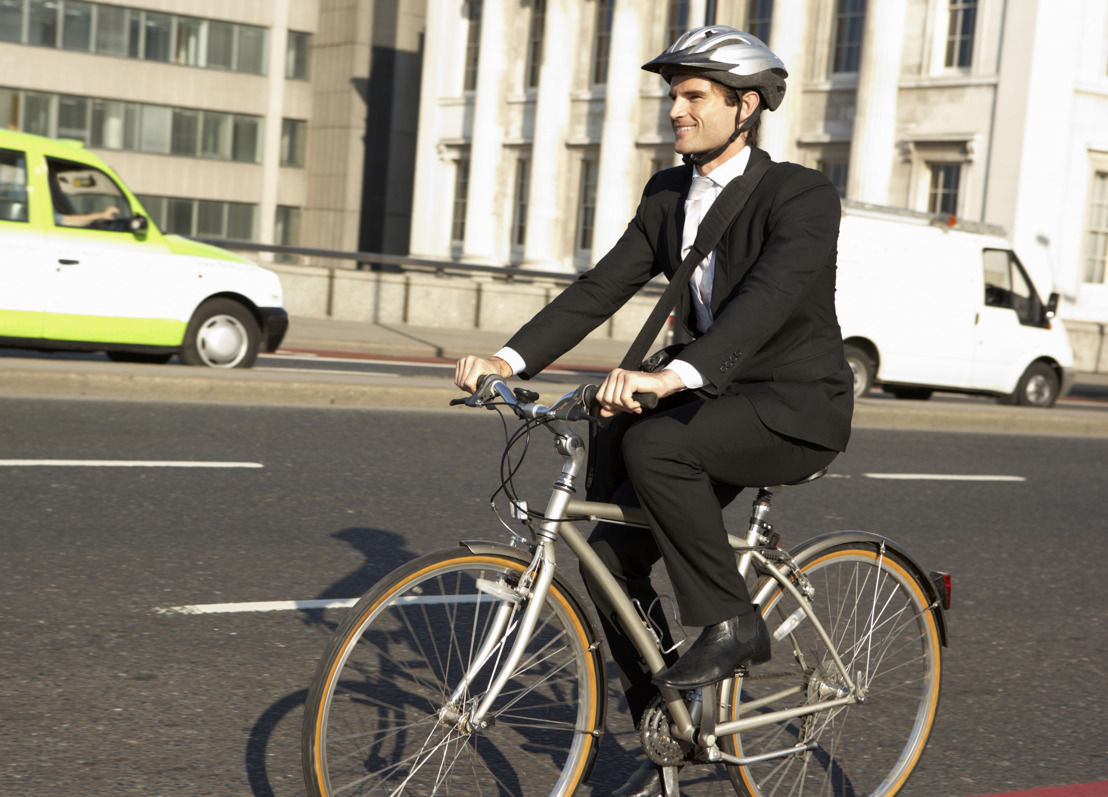 A journey of up to one and a half hour if you work in the city
1 in 4 Belgians want to change jobs to work closer to home
Wednesday, September 16, 2015 — HR service provider Securex surveyed 1,671 Belgian workers about the time they spend travelling to and from their work every day. The Belgians spend on average and independent of the distance and the means of transport, 54 minutes a day commuting. By public transport, employees spend more than one hour and a half every day. Especially those who work in a city and use public transport consider their commuting experience to be the most stressful.
Nearly 1 in 4 employees (23%) want to change jobs so they can work closer to home[1].
This mainly concerns employees in Brussels (1 in 3). In Wallonia (1 in 4) and Flanders (1 in 5) these figures are lower. Employees with children are also inclined to change jobs more quickly to work close to home (31%), just like executives and white-collar workers (1 in 4), higher qualified people (27%) and employees who use public transport for commuting (36%). More than half (53%) of the employees who think that commuting to work is stressful want to change jobs. For employees without stressful commuting this is only 9%.
Hermina van Coillie, HR research expert at Securex: "We find that the travel time in particular, and no longer the distance, is the deciding factor in the evaluation of the commuting stress. If the travel time increases further in the future, this factor may weigh more heavily on the career plans."
Public transport is (still) not the Holy Grail
By car[2] you are on the road for nearly an hour per day. By bicycle or on foot this is merely half an hour (29 minutes). And with public transport, you are on the road for a maximum of 96 minutes per day. Executives and white-collar workers are on the road for 70 and 58 minutes respectively (versus 43 minutes for blue-collar workers). The higher-skilled spend about an hour on commuting (versus 48 minutes for the lower-skilled).
"I remember especially that public transport, although often promoted, is clearly not always the best alternative: by using public transport you spend the longest period on the road and it is considered to be the most stressful", says Hermina Van Coillie.
Employees in Brussels are on the road for the longest time
Employees in Brussels in particular spend a very long time commuting. They are on the road each day for as much as 95 minutes (versus 49 minutes in Flanders and 51 minutes in Wallonia). More than 60% of those who work in Brussels are on the road for more than an hour, while in Flanders and Wallonia this is the case for only 21%. In the 'average' Belgian city (including Brussels) it takes an employee more than 61 minutes to get to and from work, almost a quarter of an hour longer than if there were to work outside the city.
Hermina Van Coillie explains: "Moving to a city, even to the same city as your employer (a recommendation that is often given) seemingly does not offer any guarantee of better commuting. Because by working in a city close to home, your mileage may perhaps be less, but you do not necessarily give up less time."
Large chance of staff turnover if more than an hour on the road
43% of those who are on the road for longer than an hour for commuting to and from work want to change their workplace for somewhere closer to home. For employees who are on the road for less than an hour this is only 17%. This will undoubtedly be a challenge in the future for hard to reach employers. The average journey time is already 54 minutes and traffic will increase even further over the next few years. Due to this the traffic speed will decrease, which increases the travel time. For that reason more and more people may possibly opt for another job that is less demanding in terms of travel times and offers more room for flexibility. With a new 'war for talent' in mind (as the economy recovers and in view of some bottleneck functions), this gives food for thought for numerous organisations currently located in the city.
The commute is now especially long and difficult for employees who work in Brussels or in a city[3], executives, and those with a higher education or who use public transport. This consequently concerns a major group of human capital. The relative importance of travel time in the intention to change employer (for work closer to home) must not be underestimated in this population.
Tim Blanckaert, Manager Utilities and Processes at Securex: "Commuting is a particular concern for employers in the city, especially those in Brussels. Knowing that road congestion is likely to increase further in the coming years, attracting and retaining workers becomes a clear challenge for employers in the city. Because these employees have long commutes and they consider commuting to be stressful.

The support and encouragement of time- and location-independent work can, as part of a global mobility plan, partially solve the commuting issue. Currently just 30% of employees choose where they work and 31% when they work. Barely 17% can decide on both the time and place themselves. 56% say they cannot choose either of them. So there is growth potential here."
Sample
The analysis was done on a representative sample (of sex, age, region and status) of 1,671 employees obtained after resampling the initial 1,754 participants. The survey was conducted in the spring of 2015.
Footer
[1] Of course there are other factors involved in the intention of wanting to change jobs such as pay, job security, job content, opportunities for development, management
[2] With a company car this is 77 minutes on average and with a private car 46 minutes.
[3] More than 2 in 3 employees mainly go to work by car (71% versus 15% on foot or by bicycle and 14% by public transport).
Karolien De Prez Press relations, Securex
Kristina Eyskens Senior Consultant, Interel